DENTISTRY FROM THE HEART APRIL 2, 2016
Dr. Greg Phillips offers a comprehensive range of dental care treatments to help your entire family achieve and maintain healthy, beautiful smiles. Since we opened our practice in 1980, we have worked to provide high-quality care using some of the most advanced procedures and technologies available. As an experienced and compassionate family dentist, Dr. Phillips works with patients of all ages at his LaPlace, LA-area practice to provide personalized treatment based on their unique needs. To schedule an appointment, contact Greg S. Phillips & Associates General Dentistry & Specialty Practice today.
Employee of The Year Award 2015
Every January, Dr. Phillips and the managers meet to choose an employee of the year. This person must be a team player and go above and beyond in every aspect of their job. They show exemplary customer service skills and have excelled at their positions.
Our employee of the year for 2015 is Ms. Jenny Kliebert. Jenny is currently our Insurance and Billing Coordinator. She is a lifelong resident of St. James Parish. She graduated from Lutcher High School with honors and was named female athlete of the year. Jenny went on to receive her bachelors degree, with honors, in Chemistry from Louisiana State University. Jenny has been such an asset to our office and we are lucky to have her here.
Dedicated to Serving Our Community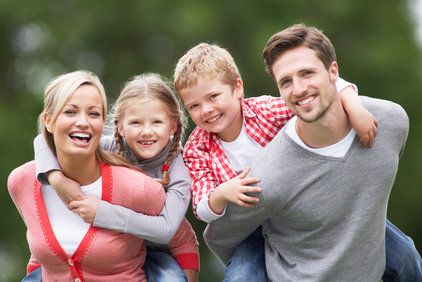 Our staff is dedicated to providing patient-centered care, and we take pride in serving our local community. We partner with a donated dental charity and the non-profit organization Dentistry From the Heart to provide free dental care to families in need. During the holidays, we participate in the annual Party with the Pumpkins Halloween event as well as Thanksgiving food drives. To help local students afford educational opportunities, we also contribute to local scholarship programs. Lastly, we have created a $10,000 smile giveaway, where patients can submit videos nominating a friend or family member who they feel deserves a new smile.
Expert Care in a Comfortable Environment
Our modern, open office in Lutcher, LA, is located next to the Mississippi River, and we are open Monday through Saturday to make dental care as convenient as possible. To help keep you at ease, we offer amenities such as blankets, iPods, chapstick, and neck pillows. For patients who suffer from dental anxiety, we can perform sedation dentistry with oral and intravenous (IV) sedation and nitrous oxide. We also utilize advanced technology, including digital and panoramic x-rays, an intraoral camera, laser gum treatments, and digital charts, to help ensure accurate diagnoses and treatment.
Affordable Treatments
Dr. Phillips and our team believe in providing high-quality care that is also affordable. To help you cover the costs of treatment, we offer 90-day in-house payment plans, as well as financing through CareCredit℠ and Advantage Financial Services. We can also discuss possible discounts when you visit our practice. If you are a new patient, we can perform a free examination and consultation (more than $200 value). We also offer a Discount Plan
Schedule an Appointment Today
At Greg S. Phillips & Associates General Dentistry & Specialty Practice, we look forward to providing you and your family with compassionate and personalized dental care. Contact us today to schedule a consultation.
Testimonials
The staff was so attentive and kind. They were knowledgeable and cared about me and my son.
Testimonials
The atmosphere is very relaxing. Thank you very much for making this visit pleasant.